About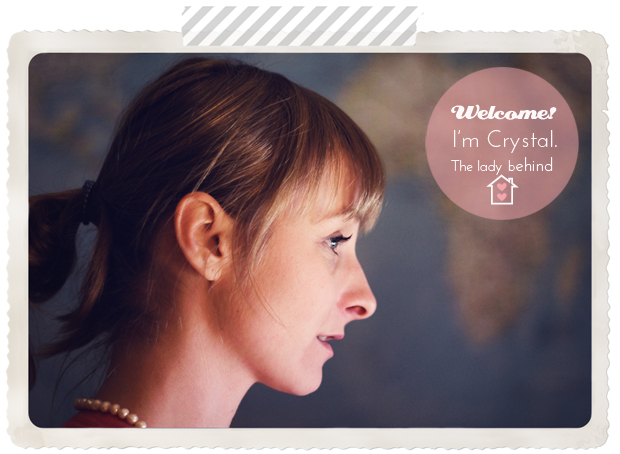 Currently residing in Montreal with my talented boyfriend Paul and our three cats Pixel, Princess & Caramel.
Striving to be a super nerd in HTML & CSS along with being a polished designer is what is bouncing around in my cranium.  My goals are always a little high but I believe I can achieve anything with the willingness to learn,  patience and a lot of coffee.    Here you will find a melting pot of different posts mostly related to the things I love like travel, snail mail, design, thirfting, good living and being kind to yourself.   I don't know about you but I am my worst enemy and it sometimes leads me to 'sit on my hands' for way to long.   I strive to be honest with myself and I hope this blog will reflect that.
A few more random facts about Crystal:
♥ I'm an Aries.
♥ Favourite colour is Red.
♥ Favourite number is 3.
♥ I love to see dreams come reality!
♥ I'm a Thriftaholic.
♥ My hair colour is 100% natural.
♥ Favourite city Melbourne, Australia.
♥ If I could be anything in the world I would be a travel writer/photographer!
♥ I love the sea & wish to swim in it every day.
♥ I am easily distracted by the many creative ideas floating around my brain.
♥ I prefer to be behind the camera as I am awkward infront of it. See for yourself.
♥ and well this list could go on forever.
You can also find me floating around:
+ twitter
+ instagram
+ pinterst
+ tumblr
This page is a work in progress just as I am.
Much ♥,
♥ Photo overlay & tape strip along with the polaroid overlays on the sponsor page courtesy of Pugly Pixel.